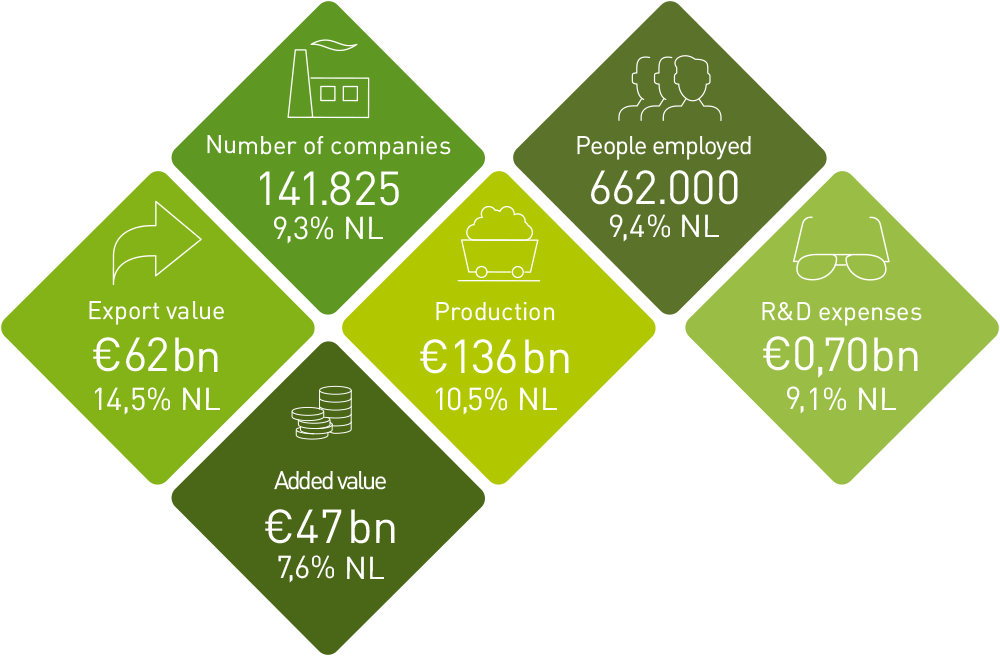 Source: CBS Monitor Topsectoren 2017
The power of the sector
Dutch productivity, quality and safety of food have lead to the sector's global leading position.

The innovations in the Agri and Food sector are aimed at a good and healthy future.

The Netherlands is the second largest exporter of food in the world and also increasingly of knowledge and technology.