More information or questions? Top Sector Agri & Food will be happy to help you!
If you would like to find out more about Top Sector Agri & Food, please contact us.
Innovation
For small and medium-sized enterprises, the innovation brokers are the first contact point. For larger enterprises, please consult the pages with the 7 missions of TKI Agri & Food to find the correct contact details.
For general enqueries, please contact the TKI Agri & Food office.
---
TKI Agri & Food
Agro Business Park 82
6708 PW Wageningen
The Netherlands
Telephone: 0031(0)6-14328077
E-mail
Dutch VAT number: NL8518.74.241.B.01
Dutch Chamber of Commerce number: 55824315
Top Team Agri & Food
The Top Team Agriculture & Food members can be found here. You can reach them through Marcel de Groot, the Top Team's secretary.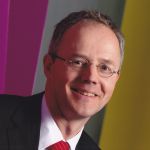 Marcel de Groot
(0031) 6-21839469
E-mail
Top Sector Agri & Food includes 7 working areas (International, Sustainability, SME & Region etc). The contact details for each of these working areas can be found on their specific working area pages.